Jul
31
Sat
Open Volunteer Workday

@ Belchamps Scout Activity Centre
Our open volunteer and workdays are on the last Saturday of the Month.
The next one will be on the 31st of July. Tasks for this day are:
Painting inside the Rifle Range.
Fixing the Archery Roof.
Collecting and removing waste from around the site.
Making new firebases.
Installing new posts and signs around the campsite.
Making fire beaters.
General site maintenance.
We've also got a family show of Hansel and Gretel running in our campfire circle on the 31st and will need volunteers to help with marshaling.
If you can help email us: volunteer@belchamps.org.uk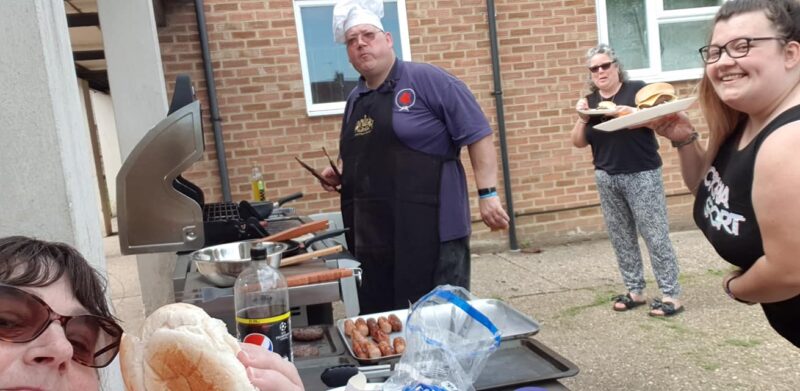 Gretel & Hansel's Camping Adventure

@ Belchamps Scout Activity Centre
Jul 31 @ 2:00 pm
Play. Make. Theatre presents the world premiere of their new family production 'GRETEL & HANSEL'S CAMPING ADVENTURE' for TWO SHOW's ONLY, outdoors within the woods at Belchamps Scout Activity Centre, Hockley.
This colourful, and captivating story adapted from the Grimm Brother's classic tale by local Hockley writer/director, Katie Patrick immerses the audience into a world of adventure, edible houses and friendship. It's Gretel's first camping trip with her childhood friend 'Hansel' the teddy bear, her troop and Helga, the Troop leader. After a silly prank, Gretel becomes lost in the woods and stumbles across a cottage made entirely of sugary treats, but all is not as sweet as it seems.
Grab your cushions, picnic blankets and baskets and treat your family to this deliciously fun coming of age show in the great outdoors.
Gretel & Hansel's Camping Adventure is suitable for all of the family and is jam-packed and sugar-coated with humor and heart.
Written by Katie Patrick
Directed by: Katie Patrick & Ivan Wilkinson
poetry written by: Serena Fyvie
Featuring Francesca Simons as Gretel, Amber Satchwell as Camp Leader Helga and Old Lady
Music By: EstherGarcia
Designed by John Patrick & Katie Patrick
Consulting Producer: Antony Stuart-Hicks
Produced by Play.Make.Theatre
* Katie Patrick is a beneficiary of the Mercury Theatre Colchester's Creatives Programme 2021-22
Show approx 50mins long no Interval
**Please note that Belchamps can accommodate disabled access but as it is outside some of the pathways may be uneven,  we advise you contact Belchamps first before booking: Belchamps contact details: email:info@belchamps.org.uk  Telephone: 01702 842 684
Our Refund, Exchange and Return Policy
Belchamps Scout Activity centre, auditorium, stage and surrounding areas are completely uncovered. Patrons, therefore, accept that weather, climate, temperature and light conditions, which are out of our control, are an integral part of the experience at Belchamps Scout activity centre and may impact their visit.
While we will make every effort to complete each show, we reserve the right to stop and start the show as necessary.
Shows will only ever be cancelled or abandoned in the event of bad weather, where such weather is deemed by the management to pose a health and safety risk for the performers or audience.
In some cases, we may choose to delay the start time of a show for reasons including weather forecasts we may have received.
If a show is cancelled on account of the weather, we will announce this at the time of cancellation at the venue. We do not communicate cancellations to patrons who did not come to the venue or who have already left the venue before the announcement.
Exchanging tickets for weather-related cancellation:
If a show is cancelled or abandoned because of the weather, you will be first offered to exchange your tickets for the rescheduled dates for Gretel & Hansel's camping adventure.
If the new scheduled date, if a new date is not possible then a refund will be made.
Other cancellations and resales:
For non-weather-related cancellations, only the face value of your ticket is refundable. This excludes any booking fees, delivery charges or other expenses incurred. In any event, personal arrangements including travel, accommodation or hospitality relating to the event which has been arranged by you are at your own risk and not refundable by us.
We can only accept tickets for resale once a show is sold out and cannot guarantee that they will be resold. The ticket cannot be resold no refund will be made.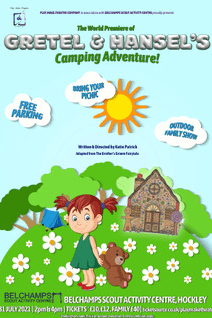 Oct
16
Sat
Belchamps JOTA JOTI 2021

@ Belchamps Scout Activity Centre
JOTA & JOTI is an annual event where thousands of Scouts and Guides from all over the world make contact with each other through amateur radio & the Internet.
Visit our event page to find out about taking part.
Saturday Day Visit 16th October 10 am – 4 pm
Sunday Day Visit 17th October 10 am – 4 pm
Tickets are £10 and Leaders are Free!
JOTA Radio Stations from Essex Ham
Scout Link, JOTA TV, TeamSpeak, World Scout Jampuze
Activity Base's, Radio Chase Wide Games
Communication Badge Books for Beavers, Cubs, Scouts
A number of Site Activities are also included
Bring a Picnic and Enjoy Belchamps

Nov
6
Sat
Bonfire & Fireworks Display

@ Belchamps Scout Activity Centre
Two Displays and ONE BIG BONFIRE!
Open to all members of the Public, Proceeds help Belchamps to provide a range of high-quality activities to young people.
There will be entertainment, refreshments, games, stalls, food stands, the best display in the area, and a supermassive bonfire.
November 7th Gates open @ 5 pm
Family Display 6 pm
Giant Bonfire 7.30 pm
Big Bang Display 8 pm
£6.00 Age 16 Plus, £4.00 Age 3-15, Free for age under 3